Current and announcment
Paintings and Wall Objects — Jerzy Sojka's exhibition in Small Space
Jerzy Sojka creates paintings and wall objects that are geometric abstractions, often with an unconventional, reductive form. In his view, a work of art is constituted primarily by a form resulting from an interesting idea, aptly materialised and intriguing, with perfectly consonant components, such as shape, colour or proportions.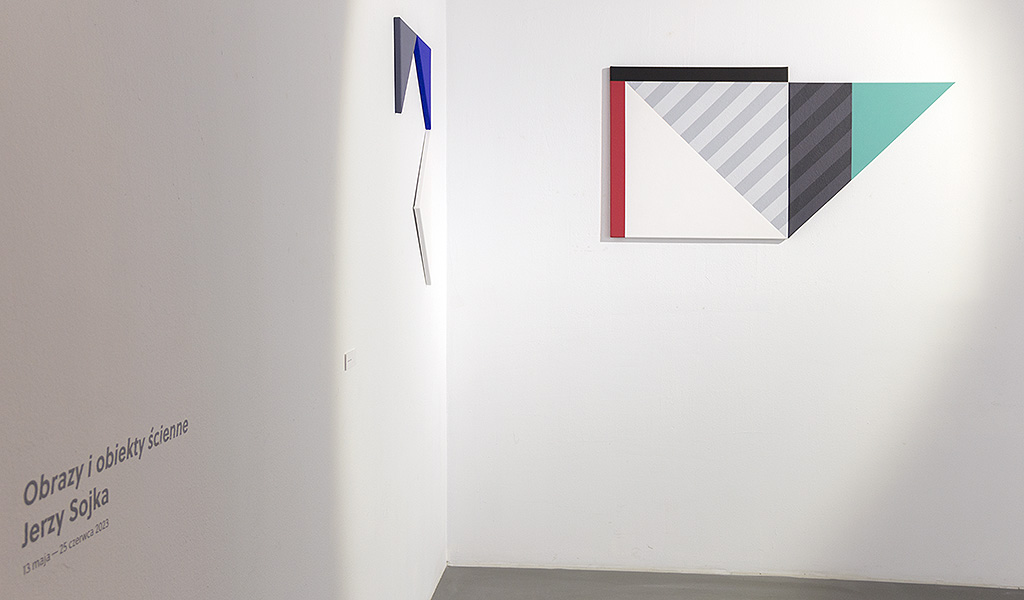 Sojka works on canvases with typical shapes and other than the traditional rectangle or square. He experiments with different surfaces, combines contrasting textures (smooth, rough), reduces the composition to a few geometric, rather regular shapes, and eliminates what is unnecessary. He firmly limits the colour palette to a few colours, takes into account their expression and importance in emphasising tensions or harmonious relationships between colour surfaces.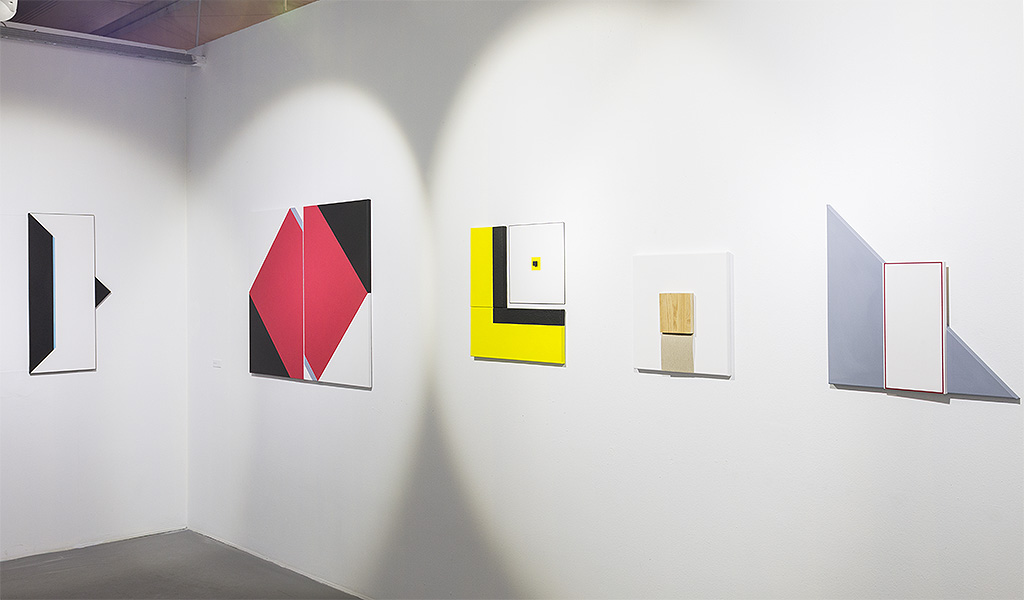 His works either hang flat on the wall or stand clearly apart from its surface, engaging the space and thus taking on the characteristics of spatial forms. According to the author, the surface of the exhibition wall, as the envisaged visual environment, determines the correct way of seeing and perceiving the objects. Some of them, for the duration of the exhibition, 'borrow' or 'appropriate' part of the surface of the wall on which they are placed. Therefore, in such cases, the wall colour should be exclusively white.
The vernissage was at 6 pm on 12 May 2023.
The exhibition will run until 25 June 2023.
Jerzy Sojka graduate of the University of Silesia in Katowice, Faculty of Pedagogy and Arts, Cieszyn branch. Diploma in painting in the atelier of Prof. Jerzy Wroński (1989).